I'm excited to announce that the Association for Manufacturing Excellence (AME) San Francisco Bay Area Consortium officially launched on April 20, 2018!
AME SFBA Consortium Partnership
I began my partnership with AME in October last year when I signed up on to start-up and be the facilitator for a new local Lean learning network in the San Francisco Bay Area. The vision for focused learning between companies and individuals in diverse industries in the area appealed to me. I love bringing people together and to create learning experiences – and of course to learn and develop personally too – so it was a perfect fit for me.
Now, in addition to my consulting practice and faculty roles at LEI and Catalysis, I also wear the hat of AME Consortium Facilitator and AME West Region Board Member!
AME SFBA Launch and 2018 plan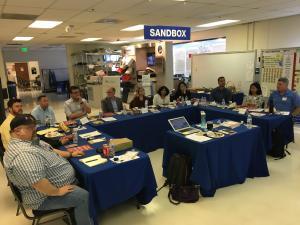 We officially launched the AME SFBA Consortium with six founding member companies across many industries:
Genentech/Roche (biotech manufacturing)
One Medical Group (healthcare)
Freetech Plastics (plastics manufacturing)
Stanford Children's Health (healthcare)
Parmatech (metal goods manufacturing)
Kaiser Permanete (healthcare)
I'm thrilled that we have such an awesome group of engaged companies and individuals who are eager to share and learn with one another. We have room for up to 4-6 more member companies and are looking for a diverse representation of industries.
If you are in the Bay Area and interested in having your organization join, please contact me! You can also learn more about the Consortium on its website.
First Consortium meeting at Freetech Plastics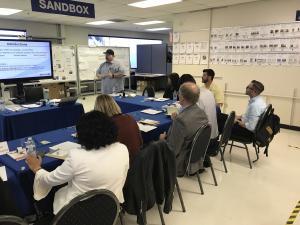 Our first meeting was held at Freetech Plastics in Fremont, California. Freetech was one of the first two companies who joined back in October when we first put out the word that a new AME Consortium would be starting in the SF Bay Area.
Site-Visit and Gemba Walk
One of the foundational aspects of the Consortium is site visits and learning in the gemba by the Consortium meetings rotating through different member company locations.
For this first Consortium Board meeting, we met in Freetech's "sandbox" space, which is covered in visual boards that the company uses for daily standup meetings to manage production, tracking to goals, employee improvement ideas (using Paul Aker's "2 Second Lean" concept) and employee engagement.
We also got to tour Freetech's manufacturing and office spaces to learn about how they are putting Lean principles into action, including:
kanban replenishment cards
water spider system
mistake-proofing (poka-yoke)
visual controls and 5S
visual management boards
We spent some time sharing feedback on strengths and opportunities for improvement, and discussing what ideas members were going to bring back to their own organizations.
Member driven learning plan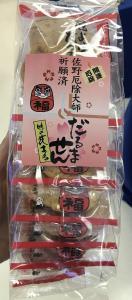 A key principle of the Consortium structure it is that the learning plan, pace, structure and topics are all member-driven decisions. My role of facilitator is to help make their vision possible and to contribute my expertise too to the group.
This first meeting was intended as a planning meeting to set direction for the Consortium and the learning plan for the next half year.
After touring Freetech and discussion observations, the rest of the April 20th meeting was spent discussing goals, topics and learning objectives for the group. We didn't finalize the plan for the next six months, but we have a great plan set for through August for our next three learning activities.
And, of course, I handed out darumas to everyone to set their personal learning goals for the year! I even broke out the daruma rice cookies that I had brought back from Japan in January.
Upcoming events
Mr. Isao Yoshino lecture – Open enrollment July 16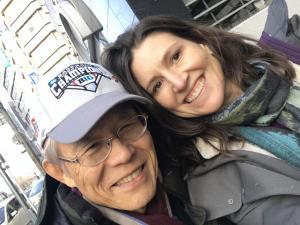 I'm excited to announce that Isao Yoshino will be visiting me in July before going to Seattle to keynote the Lean Coaching Summit with John Shook.
Mr. Yoshino has agree to hold a seminar for open enrollment through AME in the Bay Area on July 16 from 9-12:30 at Genentech's offices in South San Francisco. Everyone is welcome regardless of AME membership. The program will consist of lecture and Q&A discussion.
If you are in the Bay Area, this is a not-to-be-missed opportunity to learn from Mr. Yoshino's 40 years of experience at Toyota including serving as the NUMMI training manager based in Japan, 14 years living in the U.S., and developing the hoshin kanri A3 learning program at Toyota's headquarters.
Mr. Yoshino will focus on the topics of Lean leadership and coaching, hoshin kanri (strategy deployment) and A3 thinking, and training and developing people.
If you don't have a copy already, you can click here to get a PDF of the top 10 Toyota leadership lessons that Mr. Yoshino shared me in 2015 & 2016. I'm working an a new addition with 10 more!
Save the date! More details to be released soon.
Consortium events
We set the dates for the next three Consortium events.
June 1 – hosted at Genetech in Vacaville
July 16 – intimate conversation with Mr. Isao Yoshino in the afternoon, hosted at Genentech in South San Francisco
August 10 – hosted at Parmatech in Petaluma
More dates and learning experiences to be developed at our meeting on June 1.
Want to learn more?
Want to find out what AME Consortia is all about?
We have room for 4-6 additional member companies for the San Francisco Bay Area Consortium. Reach out to me if you are interested in your organization being part of this engaging learning network (katie@kbjanderson.com)!
Also, note, there are 6 other AME Consortia across the U.S. either already established or in the process of starting up, and AME is also looking to establish new consortia in other areas. If you are based in the U.S. and are intersted in learning more, contact Ryan Mecham, AME National Consortia Director (rmecham@ame.org) or visit the AME Consortia website.