I had an wonderful experience with customer service this week. I've been sharing this story for the past 48 hours and everyone I speak to is amazed. This says so much about what we have come to [NOT] expect from many people in service industries.
My failure – operating on assumptions and habits
On Monday morning, I was teaching a full day course on skills for "Coaching for Improvement", which I'll be writing about in future posts.
I'm habituated to always having my wallet in my bag, so I didn't think that it might not be there. My error was that I had taken it out the prior day during a coastal walk, and had forgotten to replace in the bag. I even had dug into my purse in the morning and had taken a pair of sunglasses out. It seemed full enough – and I was operating on assumptions and habits (just what I was about to talk about people challenging in my class on coaching skills!).
I jumped in my taxi and drove the 25 minutes into the Melbourne CBD, in enough time to grab a great Aussie flat white before heading to the Department of Health.
I reached to pay my fare, and it suddenly hit me that I HAD NO WALLET! I had the equivalent of $100 in Japanese Yen, but that wasn't going to do any good.
Exceeding customer expectations
Instead of getting angry, my driver was calm and friendly. He gave me his card and told me to call him in the evening with my card information. I was so grateful and relieved – and deeply apologetic.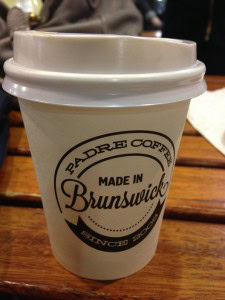 But he then said "wait, you don't have money for a coffee!" and proceeded to pull out $10 cash and hand it to me! What an amazing gesture of trust, kindness, and generosity.
It set the tone for a fabulous day of learning and a renewed appreciation for the goodness in people.
And I really enjoyed my flat white!
Pay it back – and pay it forward
I got in touch with Harry after the class and booked him for my morning ride to the airport. He got a great tip from me in appreciation. I told him that I had been talking about him all the previous day. His response: "I like to trust people. And it has worked for me so far."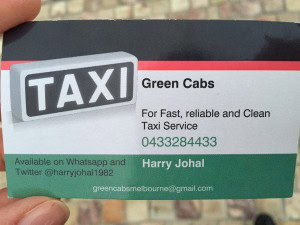 What a simple, and powerful, reminder that most people have good intentions (me to pay) and show up in a way to exceed customer expectations (giving me money for coffee!).
If you are in Melbourne – here is his contact information!
What is your experience?
What experiences have you had with amazing customer service? Share your experiences below.