Two weeks ago, I visited a hospital in Tokyo that is one of the leaders in Japan in healthcare quality improvement and reporting.
As I've written about in the past, both on my blog and in the Lean Post, I haven't heard of many Japanese hospitals who use Lean thinking to guide improvement efforts. However, Japan does have a long history of Total Quality Management in healthcare.
Some aspects of what we call "Lean" in the West are deeply rooted in Japanese practices, other aspects sometimes run counter to what we might consider to be "Lean". I'm still on a quest to learn more about this while I'm in Japan, as well as how these practices and principles are applied in healthcare settings.
Commitment to Quality Improvement
I had the honor of meeting with their President, whom I'm met in October 2015 at the Conference for Healthcare that was hosted by Aso Izuka Hospital (which I visited in June 2015). He has spoken at the conference about his hospital's commitment to quality through data and PDCA (plan-do-check-adjust). I was very interested in learning more about how he thinks about quality improvement and kaizen and was pleased that he invited me to visit his hospital.
My visit to the hospital included a short tour of  (some photos included in this and subsequent posts), followed by a conversation with the President about his leadership in Quality in Japan and at this hospital.
This first post focuses on the conversation I had with the hospital President. In future posts, I'll share more about the Quality Indicators publication and some elements about the Japanese hospital system that I learned about.
Personal meeting with Hospital President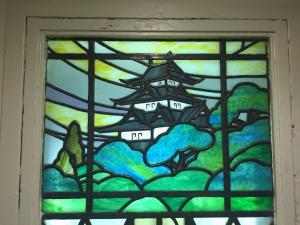 The President spoke at the Conference for Healthcare about his hospital's quality program and at our meeting I had a chance to ask him more questions about how he thinks about quality, kaizen, and healthcare in general.
The President is passionate about quality and it is evident when he speaks. In his own words he is "crazy about quality". It is clear that he is a leader who not only cares about quality, but also in engaging others in improvement and change.
He is a internal medicine physician (though I learned that internal medicine is new in Japan – he actually was the first internal medicine medical professor!).
He is fluent in English, having spent part of his training in the U.S., including receiving a Masters in Public Health at Harvard.
He is also in the process of starting a School of Public Health at the university associated with his hospital, which will start degree programs in 2017. I learned that there are few university programs that offer Master Degrees in Public Health in Japan. As someone with a Masters in Public Health myself, I found this to be an interesting fact!
Leadership lessons
I very much enjoyed talking to this intelligent and thoughtful healthcare leader. Below are some of the highlights of what we discussed and what I learned from our conversation.
Leaders must "learn to change ourselves"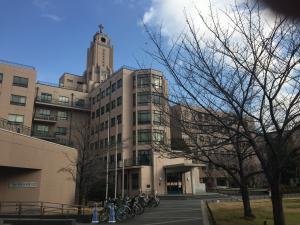 He shared that "our job as leaders is to learn to change ourselves". We must keep changing and improving.
He suggested that if the content of the job remains the same, then we must each do our part to do it better or faster. And he tries to help physicians and other staff at the hospital see that this is critical to improving outcomes at the hospital.
If you think about this in "Lean" terms, the value-added steps can remain the same, but by eliminating waste we can improve quality and/or delivery time.
Awareness of Quality Indicators has increased
He's observed that the hospital's culture has changed over the past 10 years, particularly in how quality is valued and the awareness of quality improvement. At first, he was the only person to talk about "Quality Indicators" and quality improvement, but now the term "Quality Indicator" is used throughout the hospital.
Through the vision and action of the President, this hospital has led the way in Japan for quality data transparency. In fact, they publish its Quality Indicators in an annual book available to the public! They have been the first hospital in Japan to so openly share its quality data. (I'll write about this in a future post).
Key messages are best delivered personally
He shared that early on in his tenure as President about 11 years ago, he had assumed that communication of information would happen automatically throughout the hospital, especially in regards to quality and improvement imperatives.
However, he learned that he personally needed to communicate any important messages. This led him to conducing eight meetings per month with the same content, with different segments of the hospital leadership team (physicians, nurses, administrators, etc).
In this way, he gets to hear directly what is going on in the hospital, and the leaders have a chance to hear what is important to the President. Quality Indicators have been a key topic.
Physicians must be engaged
He encourages his follow physicians to look at their own work and to get engaged in quality improvement. He believes that they must be engaged in quality improvement.
However, as he shared in his presentation at the Conference for Healthcare several months ago, he finds it challenging to engage physicians in improvement efforts. One way that he has found to get physicians more involved has been to share with them their personal data so that they can see how they perform compared to their peers. This transparency has helped moved the needle and get more physician involvement.
Kaizen – top down and bottom up
I asked about how he thinks about "kaizen" (continuous improvement) at the hospital.
He said that kaizen occurs in different places in the hospital.
Top down
Twice a year, thirty-five people (7 people each from 5 different fields in the hospital) get together for a 1-day workshop to determine the opportunities for improvement in the hospital. They then prioritize the key areas for focused improvement work.
Teams use a Plan-Do-Check-Adjust approach as the methodology for their improvement work. Key measurements are reported out at a monthly Quality Committee, and these measures are also published in the annual Quality Indicators report (which I'll share more about in an upcoming post).
This is more "top down" kaizen (similar to what was shared by some other organizations at the Conference for Healthcare).
Bottom up
He is very excited to see that "bottom up" kaizen is also starting. A year ago Quality Indicator boards were put on each of the units. The President indicated that in the past year he has seen more ideas for improvement being generated by the frontline workers.
For example, he said that new ideas for how to improve some of the patient indicators have been generated from frontline nurses such as how to prevent falls and bed sores and how to maintain oral hygiene.
Local Quality Improvement visual boards
When I went on a short tour of the hospital before my meeting with the President, I saw some of the Quality boards that are now on every unit.
I wasn't able to take a photo of the boards, but they were pretty standard visual boards with about six letter-sized (A4) sheets of paper posted on it, each showing different metrics that the unit was working on.
For example, on the unit that I visited, the key metrics that they were measuring were: hand hygiene, politeness (patient satisfaction survey) and paperwork completion rate.
I learned that the nurse managers on each unit are responsible for the boards and for discussing the metrics with her team and updating the data at least once a month.
Impact of engaging the frontline with data
Later during my meeting with the President, I asked about the impact of the boards. The President said that he didn't know what the direct impact the Quality boards have had, beyond sharing his pleasure that he has observed more "bottom up" kaizen.
I would hypothesize that there is a connection between the boards and this increase in frontline engagement based on what I've observed in American hospitals in which I've supported improvement work. If the nurse managers are reviewing key data with their team and asking for input, it is likely this is resulting in direct engagement.
The evolution of Kaizen
I am interested in seeing how the hospital will continue to evolve its Quality improvement efforts and how they can support kaizen efforts at the front line.
I wonder how conferences such as the Conference for Healthcare, in which Virginia Mason Medical Center leaders talked about how they have learned about quality improvement and Lean from Japanese companies such as Toyota, will also influence the trans-Pacific learning about Lean in healthcare.
Now that the President has shaped the culture to be focused on quality, how can the hospital continue to evolve the engagement in frontline staff in kaizen and improvement (perhaps using some of the processes and tools I shared at a conference in Australia last year about "Leading Daily Improvement: Creating New Habits and Practices to Support Continuous Improvement").
Next up: Quality Committee
The President invited me to come back to attend one the hospital's monthly Quality Committee meetings. I'm going to attend this Thursday (at 7:30am). It will be conducted all in Japanese, so I won't be able to understand much of the content, but I am looking forward to observing how he and the other hospital leaders interact in the meeting.
Regardless, I'm really looking forward to observing and seeing the human element of the interaction of the Committee.
What questions do you have?
Hopefully I can ask some follow up questions after the Committee meeting. Please let me know if you have specific questions about this hospital's quality program.
Leave your questions and comments on the blog post comments area below.
In subsequent posts, I'll write more about the Quality Indicators annual reports that the hospital publishes as well as what I learn from attending the Quality Committee.