Less than two days ago, I filled in my daruma doll's right eye symbolizing the completion of the book writing process! (Below is the live recording from Monday!). As you likely know, darumas are quite meaningful to me, and completing this daruma — representing this two-year goal — is beyond exciting! And today is even more exciting news — today is launch day of my book! The paperback finally released to the world and is available for you.
A Long and Rewarding Journey
Writing this book has been an incredibly rewarding experience — as well as a challenging one — with many opportunities to "fall down seven times, get up eight." I wrote about my stumbles last year, and again this year when the pandemic hit. Today is testament to that Japanese proverb and the power of goals, perseverance, and collaboration. We've gotten up and achieved our goal!
The past few weeks have been intense as Mr. Yoshino, my editors, and I have all been reading and re-reading the manuscript, making final edits, and checking for typos. When I talked with Mr. Yoshino last week, we both got a bit emotional. He told me:
"The amazing thing is that I never get bored each time I read it. Even though it's my life and I know what happens, I get caught up in the beauty of your storytelling."
This statement alone and his emotional reaction makes this entire book journey worth it!
Partnering with Isao Yoshino to bring this book to you has been one of the meaningful experiences in my life.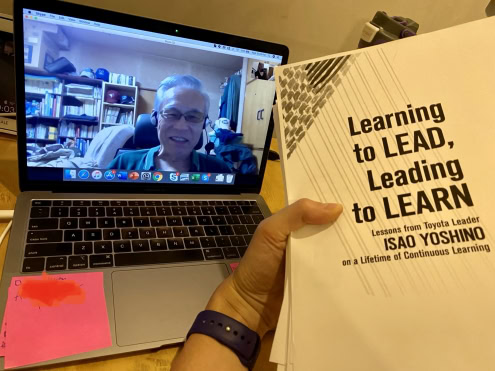 I am so honored to be able to capture such impactful leadership insights from Mr. Yoshino, and excited that you will now get the chance to have them be a part of your story too — especially now that the paperback edition of the book is PUBLISHED! 
Celebrate Article
Today I also published the eighth and final article in a LinkedIn series "Fall Down Seven Times, Get Up Eight" titled Celebrate!I wanted to share some elements of the article for you here today as well. You can read the entire article (with links to the entire series here).
Here are a few things that I have found helpful to remind me how to celebrate the journey towards accomplishing a goal, and I offer them to you to reflect on as well as I celebrate the process of getting to today!
Celebrate imperfection
I have been reminding myself about this a lot as I have approached the publication of my book. With multiple revisions, hours of honing and revising, and many rounds of proofreading by multiple people, I know that there is no way that the book will be perfect. In fact, already after we hit "publish" earlier this week we found a typo early in the book. I have decided to embrace the Japanese concept of wabi-sabi, a mindset focused on accepting imperfection and the transience of creation. Beauty is found within the imperfection, rather than the attainment of perfection. In fact, many Japanese craftspeople intentionally add an element of imperfection to their creations in the wabi-sabi spirit.
This reminds me of a story the Mr. Yoshino tells about the reason the Toyoda family changed the business name to Toyota. It all harkens back to the concept of it being better to pursue perfection but to actually be imperfect (you'll have to read the book to hear the story!). So today I am celebrating imperfection and embracing wabi-sabi.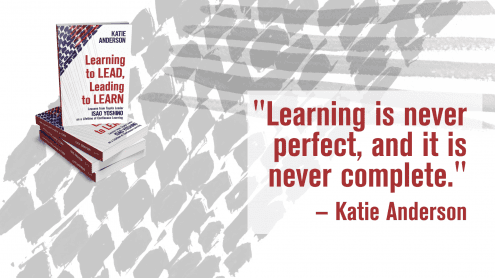 Celebrate the process not just the outcome – and the failures along the way
I have yet to tackle a journey towards a goal that doesn't come with at least few stumbles, struggle, and some perceived failures. My book writing journey is no exception. …. Take time to celebrate the progress toward a goal and the lessons learned along the way. As Mr. Yoshino wisely says, "Failure isn't failure if you learn something important you could never have learned elsewhere."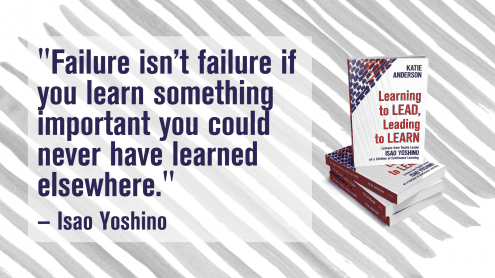 Celebrate the goal before moving to the next.
Sometimes we are so focused on continuing to move forward that we forget to celebrate the milestones, efforts, and accomplishments along the way. Make sure to build in time — for yourself and for your team — to celebrate the achievement of a goal before setting your sight on the next. Look back on what you have achieved — and learned. Today I'm doing just that!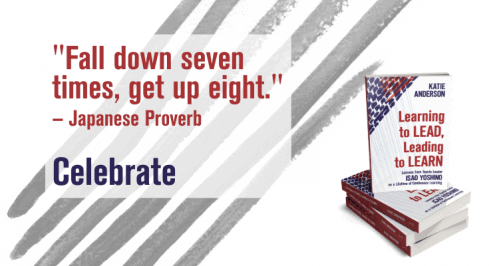 Celebrate with me!
I have filled in my daruma's eye to commemorate this accomplishment of falling down and getting up. I am intentionally taking time to pause and look back on this incredible accomplishment — and the journey of learning and friendship that I have undertaken with Mr. Yoshino. I am looking back and appreciating the journey of challenges and rewards that have led to today, and I am embracing the imperfection of the final output. Because all of this is worthy of celebration.
Thank you for your support and for celebrating with me!
Links to Order the Paperback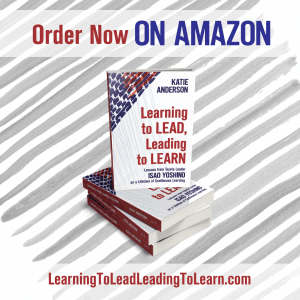 Many of you outside of the US were unable to pre-order the book, so I'm excited to share that I am extending the special pre-order discount for one week so that everyone who wants to purchase a copy can get the promotional offer! If you haven't purchased a copy, be sure do to so before July 22 to get the special pricing.
Please see direct links below for purchasing on Amazon across the globe! Below are links to the Amazon global sites currently listing the paperback for sale as of the time of publishing this post. If your region's site isn't listing the book, please continue to check back. The e-book version should be available in all Amazon regions.
Thank you for your support and enjoy the book!