My latest article for the Lean Enterprise Institute's Lean Post was published today: "Do You Practice Routine Personal Development?"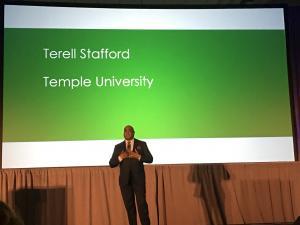 I've been musing a lot lately on the concepts of structures of practice and how we can improve ourselves as people, thinkers and leaders. I enjoyed how Terell Stafford shared his routines of practice at the Lean Healthcare Transformation Summit and his comments made me think about routines and structures that we can use for problem solving and self-improvement.
The article was inspired by several experiences over the past few months, including:
As LEI wrote in a tagline about the article:
"Once we learn lean we often start seeing it everywhere, even in places we least expect it. In this instance, Katie Anderson saw a connection to personal [improvement] A3 thinking – in a musician talking about how he practices the trumpet."
Read the article "Do you Practice Routine Personal Development?" and let me know what you think!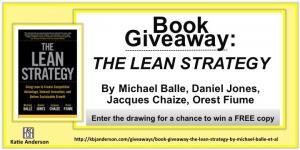 Don't miss out winning your own copy of  I am running a giveaway for three lucky readers to win their own copy of The Lean Strategy.
Register here for the giveaway by August 25!
Other Lean Post articles
My writing for the Lean Post seems to be mainly on two themes, which have been combined together for my newest post.
1. Reflections on personal development for important leadership behaviors, particularly through using the Personal Improvement A3 process
2. Reflections from various Lean Summits over the past three years:
Okay, and I've also written about Japan for both the Lean Post and Planet Lean:
What do you think?
What do you think about the post and the concepts of routines for personal development? Please leave your comments below or on the article directly.