The pandemic has changed everything. We all know that. We can all feel it.
It's forced us to change the way we engage with each other, how we lead and how we interact with our world.
While it's important to see what the pandemic has given us, sometimes that can be difficult.
We're now two years into this and it's hard sometimes to remain patient. We've lost a lot. We're tired. We're burnt out.
So, how do we start to grow again and kickstart renewal? How do we reignite our passion?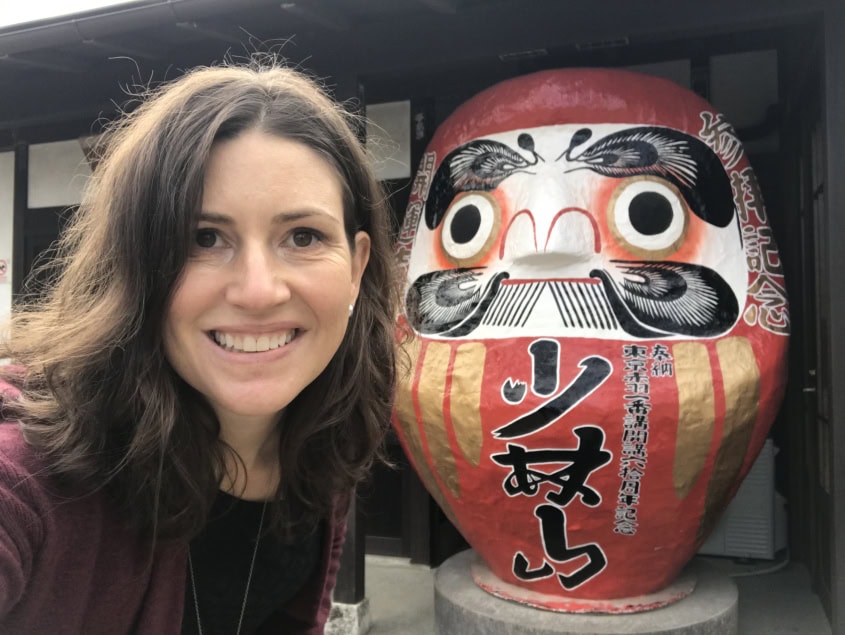 There's a word that comes to mind when I think about the concept of renewal, of purpose, and of passion. 
It's actually a word that is deeply connected to the purpose behind "lean" and continuous improvement cultures.
While this word is not one that is used frequently in the West in the context of lean thinking and practice, it is one that I heard often when I lived in Japan in 2015 and 2016 – and on my regular trips back before the pandemic – in relationship to kaizen, the Toyota Production System methods, or what we have come to call "lean".
The word is "revitalize".
Japanese leaders frequently use the word "revitalize" to describe why they focus on engaging their people in continuous improvement, kaizen and lean practices (although they do not use the word "lean" in Japan, as I've written about for the Lean Post and Planet Lean or here on this blog).
I talked about the power of the word revitalize and what it means in Japan — and can mean to us as well — in this Gemba Academy Podcast.
It's how they revitalize the human spirit and revitalize the company or broader industry.
And it's a powerful word.
revitalize
/riːˈvʌɪt(ə)lʌɪz/
verb
imbue (something) with new life and vitality.
Revitalize is a powerful, energetic word!
Revitalization really speaks to the essence of what fundamental concepts of lean and its origins in the Toyota Way are all about: connecting with the human spirit as a key focus and using that to drive continuous improvement.
It is the reason Japanese leaders are so passionate about bringing in concepts of kaizen, 5S, and continuous improvement to their organizations.
It's about people's spirits.
It's about making the work better.
And it's about finding better ways to serve customers and thus create organizations and industries that thrive despite challenging times.
It's what we all need today. Revitalization. Imbuing of new life and vitality.
The Origins of Lean in Japan – A Need to Revitalize People, Companies, Industry, and a Nation
Toyota created the Toyota Production System as a way to revitalize their people and company coming out of the destruction Japan faced following World War II.
As I wrote in Learning to Lead, Leading to Learn and recently shared in the on-demand Chain of Learning workshop with Isao Yoshino, Toyota's entire philosophy is about engaging and developing people first.
Monozukri wa hitozukri
It's about revitalizing their spirits and energy….so that they can make the work better….and thus make better products…and contribute to a better world.
This is known as "monozukui wa hitozukuri": We make people (hitozukrui) so that we can make things (monozukri)."
Revitalize and engage people in improvement
Many other Japanese companies embraced Dr. W. Edwards Deming's concepts following the war for similar reasons. Japan as a whole needed to find a new and better way to work, and to revitalize the country, industry, and their people, which I also highlight in Learning to Lead, Leading to Learn.
Even into the 2000s, many leaders of Japanese companies that I take leaders to on my Japan Study Trips highlight that they've embraced practices of 5S and other lean principles as a way to recover from more recent economic downturns and trying times.
The purpose is about revitalizing and engaging people first so that they can then contribute their creativity in solving important problems each and every day.
Revitalize Yourself
If we need anything going into the new year, especially after the pandemic, it's to imbue our spirits with new life and vitality.
This renews our passion and ideas for how to support the development of others.
Bringing joy and revitalization to people in turn can "revitalize" the economy.
Living and leading with intention, to connect with your heart and your purpose, and align your actions to fulfill that purpose and achieve the meaningful impact you desire.
So, how are you re-energizing yourself?
How are you bringing vitality to the people who work around you?
How are you breathing new life into your organization?
How can this help revitalize the economy as a whole?
At the end of the day, lean and kaizen are about people. It's why we do it.
We believe in developing people, in tapping into their creativity, in making the work better, and in creating new and better value for customers.
So how would your company or industry change if you spent some time revitalizing yourself and your people?
How would a revitalization of commitment and energy affect curiosity and inspiration in your business?
This is what we need now.
That's why I designed the Leading to Learn Accelerator. It's a structured learning experience designed to shift you into a new, rejuvenated leader who puts learning and people at the center of everything you do.
Breathe new life into your spirit, your team, and your organization
That's why I designed the Leading to Learn Accelerator.
It's designed to shift you into a new, rejuvenated leader who puts learning and people at the center of everything you do.
What is the Leading to Learn Accelerator?
It includes self-paced modules, book study, and reflection exercises (PLUS biweekly live group learning sessions, access to me and Isao Yoshino, and a community discussion platform if you join a community cohort).
In this Accelerator, you will learn how to listen more, be more present, ask better questions and return to the human-centered leadership that is burning inside you but has perhaps been overshadowed by the external things you face every day.
You will learn how to practice these things daily. Simply.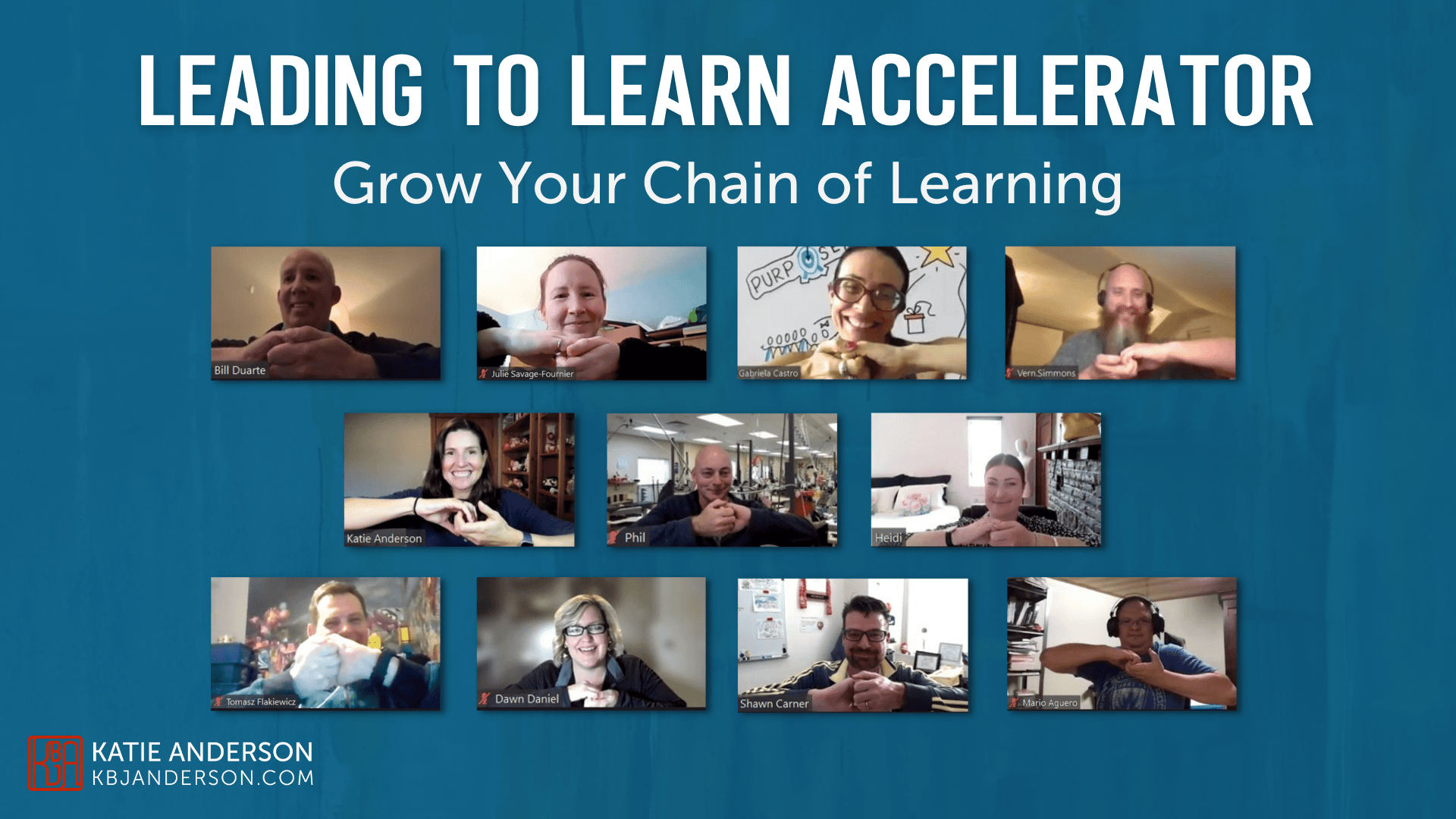 Join me on this journey to revitalize your spirit, accelerate your leadership, and amplify your impact for positive and meaningful change. Enroll in the Leading to Learn Accelerator today!