Most of you have heard of "5S", but have you ever heard of an entire city that has rallied around the concepts of 5S with over 200 organizations practicing 5S daily?
Lean study trip to Ashikaga – the "5S Mecca" of the world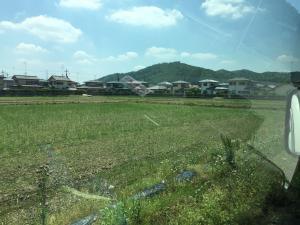 Earlier this year I led a study trip to the Japanese town of Ashikaga, a rural community located about 90 minutes outside of Tokyo.
I had been fascinated to go to the city that considers itself the 5S Mecca of the world, and to visit its famous wisteria flower park, the first school in Japan (dating from the 9th century), and a special local winery (I had to fit in some sightseeing too!).
My reflections about Ashikaga will be published over several posts (update: see links below) as there so much to share about the town and the companies that we visited. I'll add in some photos from the day – both from the companies and the surrounding sites we visited.
For more context about 5S and to see all the posts in this series about Ashikaga, check out the posts below: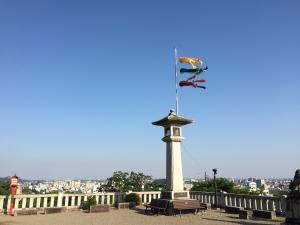 5S World Summit
Writing this post is timely as Ashikaga is about to host its 3rd "5S World Summit" next week. You can visit the 2016 World Summit website for information and photos about 5S in Ashikaga.
I wanted to go to the Summit this year, but the timing didn't work out as I made a trip back to Japan just a few weeks ago for a wedding.
I hope to go to Ashikaga for the 4th annual Summit in 2018 – and possibly to get there sooner than that.
But back to what I learned when I went to Ashikaga for the first time in May.
5S in Ashikaga
As I wrote in my post announcing the trip (which I recommend reading for an overview of 5S and the town), I was looking forward to not only seeing:
"the physical side of how 5S in implemented, but [also learning] how the town sees 5S as a key way to engage everyone in process improvement and as a way of harnessing every individual's creativity."
The visit did not disappoint and we had a chance to not only visit two companies, but talk directly with the senior leader of one of the companies and a representative of the Chamber of Commerce over lunch at the winery.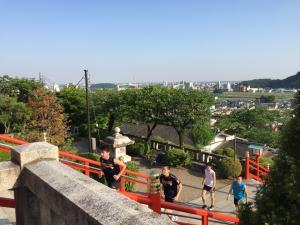 Ashikaga's view of 5S
When I asked what is special about 5S in Ashikaga, the Chamber of Commerce representative told us that the city is "the only place in the world where the whole society is promoting the 5S concept".
He shared that 5S is not a top down mandate. Company leaders will suggest the 5S principles and say that "it's not for the company, but it's for you to make your work and life easier".
However, they will let the employees decide if they want to implement 5S or not. Employees usually decide to try 5S and then immediately see improvement and continue to spread 5S ideas to other areas.
Two goals of 5S: improve the company and engage the people
The city supports 5S activities from a viewpoint that "enterprise growth and local activation comes from human development".
As described on the Ashikaga 3rd Annual Summit website for 2016:
"There are two main structures in the Ashikaga style 5S:

"For the workers."
"Pursue the truth".

Our goal is not only to increase work productivity, but also to encourage individuals [in] their own actions."
History of 5S in Ashikaga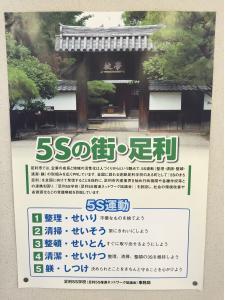 Ashikaga had been a successful textile city before and after WWII, but during the Japanese recession in the 1990s, it had fallen into hard times. Companies shut down and people lost jobs.
5S as a strategy for community revitalization
During the recession, several companies started to use 5S (and other concepts made popular by the Toyota Production System, or what we consider "lean" in the Western world) as a method to improve their businesses and to "revitalize" the community.
Create a 5S school to teach others
Building on their own successes with implementing 5S, several of the leaders of these companies decided to start the "5S School" through the Chamber of Commerce in 2006.
Their goal was to help other local organizations learn how they too could "revitalize" their companies and their people.
The Chamber of Commerce representative shared that now, 10 years later, there are over 200 organizations (from the government, manufacturing companies, schools, and other organizations) in the 5S network who are actively practicing 5S in the town, and they host hundreds of Japanese and international visitors (such as our group) each year.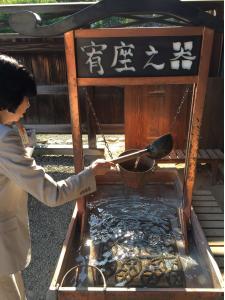 5S isn't inherently easy!
It's interesting that the town, which has a deep connection to education as it was the home for the first formal school in Japan, build on this tradition to formalize and create a school to spread knowledge about 5S.
Also, the very fact that there is a school for 5S, is another example where just because Japanese culture emphasizes and values cleanliness, "5S" is not natural or inherently easy.
5S is linked to kaizen, culture, and omotenashi
The people we talked with in Ashikaga use the term 5S and showed us visually how they have implemented 5S. But it is clear that "5S" to them is much broader just a method to organize the workspace.
In Ashikaga, 5S is structure that supports a lean management system and is tightly connected with Japanese culture, kaizen and omotenashi (Japanese hospitality).
My impression that Ashikaga's approach was more than just "5S" was confirmed when I recently looked at the 2016 5S World Summit website and saw that they described the Ashikaga approach the same way:
"We hope to take this opportunity to share [with] the world our ideas about the unique Ashikaga style 5S, including our cultures and traditions, our spirit of hospitality, as well as advanced kaizen and our innovation."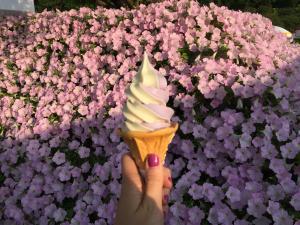 5S should bring JOY
What struck me when talking with the people in Ashikaga about 5S – and kaizen – was the emphasis on bringing joy and revitalization to people, which in turn can "revitalize" the economy.
The Chamber of Commerce representative emphasized this when he said that Ashikaga-style 5S is the "joyful addition" to familiar concepts of 5S and kaizen.
5S is the method by which leaders in Ashikaga's organization set a vision for the organization and actively support the people to determine how to improve – and bring joy – to their work.
One of the companies that we visited in particular has put a special focus on the concept of joy – that an organized workspace does not need to be austere, but can be colorful and creative. (I'll be writing about this in more detail in an upcoming post).
How does Ashikaga-style 5S compare across cultures?
The Chamber of Commerce representative told us that a group in the Philippines who had come to the 5S school went back and implemented 5S, but the employees were not happy. It was only when an employee suggested they turn on music during the 15 minutes of cleaning at the end of the day that people got on board. Now they experience joy and "love it".
Ultimately, the Chamber of Commerce representative said, you have to adapt 5S principles to fit whatever will help you engage the employees to find joy and happiness in their work.
My experiences
I reflect back to my own experiences with implementing 5S in hospitals and clinics in the U.S. The methods certainly helped create an organized work environment and is a great way to engage frontline staff in a (relatively) simple introduction to lean concepts. 5S "projects" were often met with positive feelings by staff who could finally find what they were looking for, but a completely different level of *joy* was shared in Ashikaga.
What is your experience with 5S? Please share your thoughts in the comments section below.