Today Gemba Academy published a podcast that I recorded with Ron Pereira last week.
Ron and I first started looking into recording a podcast together two years ago when I was living in Tokyo, but our schedules with the time difference were hard to align! I'm happy that we finally had a chance to connect last week. I hope you enjoy our conversation as much as I did.
You can link directly to the podcast here.
In the podcast we covered topics such as:
Get your own Personal Improvement A3 Coaching Guide: Listen to the podcast to get a special link on my website to get your own copy of new Personal Improvement A3 Coaching Guide! It's available for a limited time only.
Visual summary of podcast highlights
Gary Slater created these visual notes of the podcast and published them on LinkedIn. Pretty cool!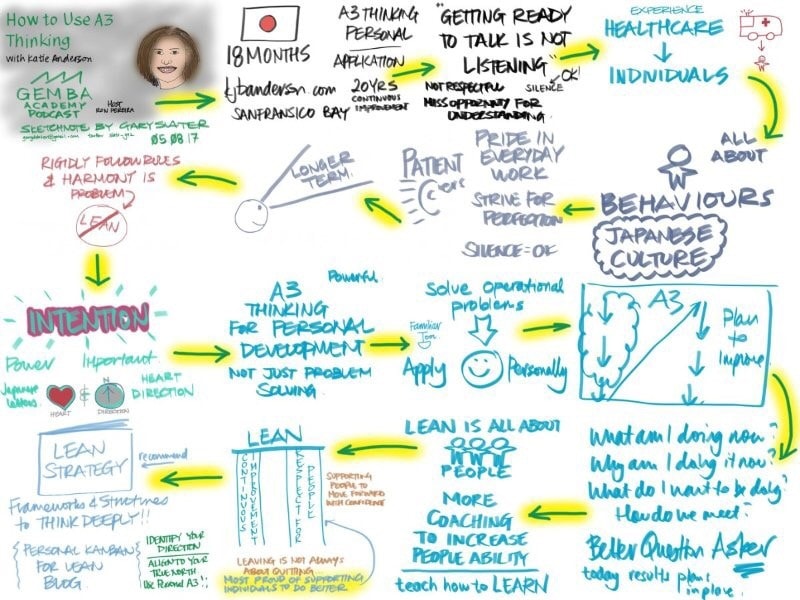 What do you think?
Let me know what you think or any questions you have. Please leave your comments in the area below.
More podcasts
If you enjoyed this podcast, you might be interested in previous podcasts that I recorded with Mark Graban over the past two years.
Lean Blog Podcast with Mark Graban #2 – Observing Lean in Japan