One of the delights about living in Japan is the level of efficiency and punctuality of their transportation services. This extends beyond just people transportation but also to package transportation.
One of the intentions for my blog is to not only write about leadership, Lean, and healthcare (in Japan, U.S. and beyond) but also aspects of daily life in Japan that stand out to me as an "outsider" living in Tokyo.
Efficient shipping and transportation
I love the TA-Q-BIN service! I am incredibly impressed by the coordination and promptness in Japan's famous parcel delivery service.
For a country where most people rely on trains and public transportation to get around –  all but 6 of the world's busiest train stations are in Japan – they have figured out how to make travel even easier by eliminating the need to travel with bulky luggage.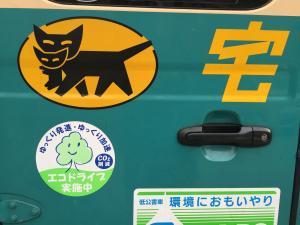 Yamato Transport is the most popular delivery service here in Japan. The teal green and yellow logo with a black cat carrying a kitten in its mouth is ubiquitous. Turn a corner and there is another Yamato delivery van or motorbike bringing a package to someone.
I remember moving here a year ago and seeing this logo everywhere. I didn't know what the service did, but figured it likely had something to do with carrying or transport (given the cat and kitten). Little did I know then how much I would grow to love the service.
Instead of hauling your luggage, skis, or golf clubs with you on the train or plane, just send it via TA-Q-BIN 48 hours before you need your items and it will be there upon your arrival, for often much cheaper than what airlines (at least in the U.S.) charge for checked baggage.
They will pick your items up at your door and within 12-48 hours they will be wherever you need them to be across Japan.
It's like UPS in the United States, but even better!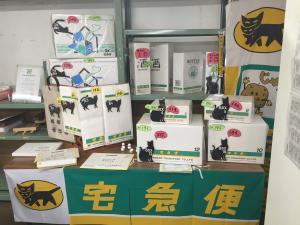 This service is also used for sending parcels or small items and documents. I've seen people filling out TA-Q-BIN slips at stores to have gifts expressed delivered to friends or family.
I've also had friends check their luggage into TA-Q-BIN upon arrival to one of Tokyo's airports so they don't have to haul their bags on the subway with them. Brilliant!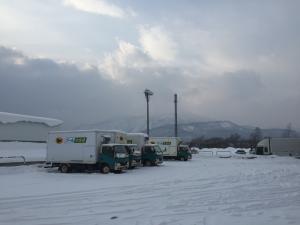 When we travel domestically for more than a few days, we usually send our items via TA-Q-BIN. Then, all I need to do is get my kids and our carry-ons on the train or to the airport.
It makes domestic travel in Japan, which is already a pleasant experience either via air or train, even more pleasant.
Day trips via train are easy too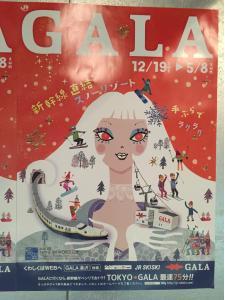 And even better, it makes one day trips a breeze. I went skiing with a friend for the day outside of Tokyo last week, made possible by TA-Q-BIN and the Shinkansen.
We shipped our ski gear to the ski resort, jumped on the Shinkansen, 90 minutes later got off at the station – which is connected to the resort's gondola (!), and within 30 minutes we were skiing.
Life in Japan has a lot of benefits!
Golf is huge in Japan and golfers use this service too.
Japanese efficiency at its best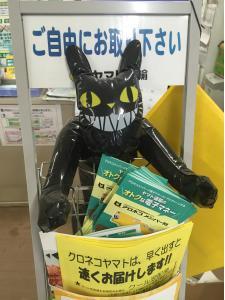 This is one of many examples where the Japanese have perfected efficiency and logistics. I'm sure having reliable trains and other domestic transportation also helps.
I would love to learn more about the logistics and process behind this company, particularly how it is managed.
But many contrasts as well
The efficiency of travel and transportation logistics is also one of the contrasts and contradictions that I've talked about in Japan. While this service appears to be extremely efficient, there are also many examples of inefficiencies (see, for example, my experiences with taxi queues and waste in food wrapping).
Regardless, I am going to miss this service when I return to the U.S.!